Southern Belle Orchard, The Story:
It was the lure of a lifestyle block in a less crowded country – and the intriguing taste of feijoas – that brought Frans and Tineke de Jong to New Zealand in 2003.
In Holland, Frans grew up on a dairy farm and studied chemistry. Because of his affection for farming, he worked for 27 years in an agricultural laboratory, and successfully established his own laboratory. Tineke has a background in floristry and she is also a keen gardener. These backgrounds have given them the drive to embrace and develop biological growing methods.
"Our philosophy is simple- a plant stays healthy and productive if it is looked after and fed well in a natural way, giving it all the nutrients and micro elements nature provides. We do regular soil, leaf and nutrient tests, to be able to keep a good balance." In the end it is all about offering a very healthy, highly nutritious and good tasting product to your customers, so they will be back for more!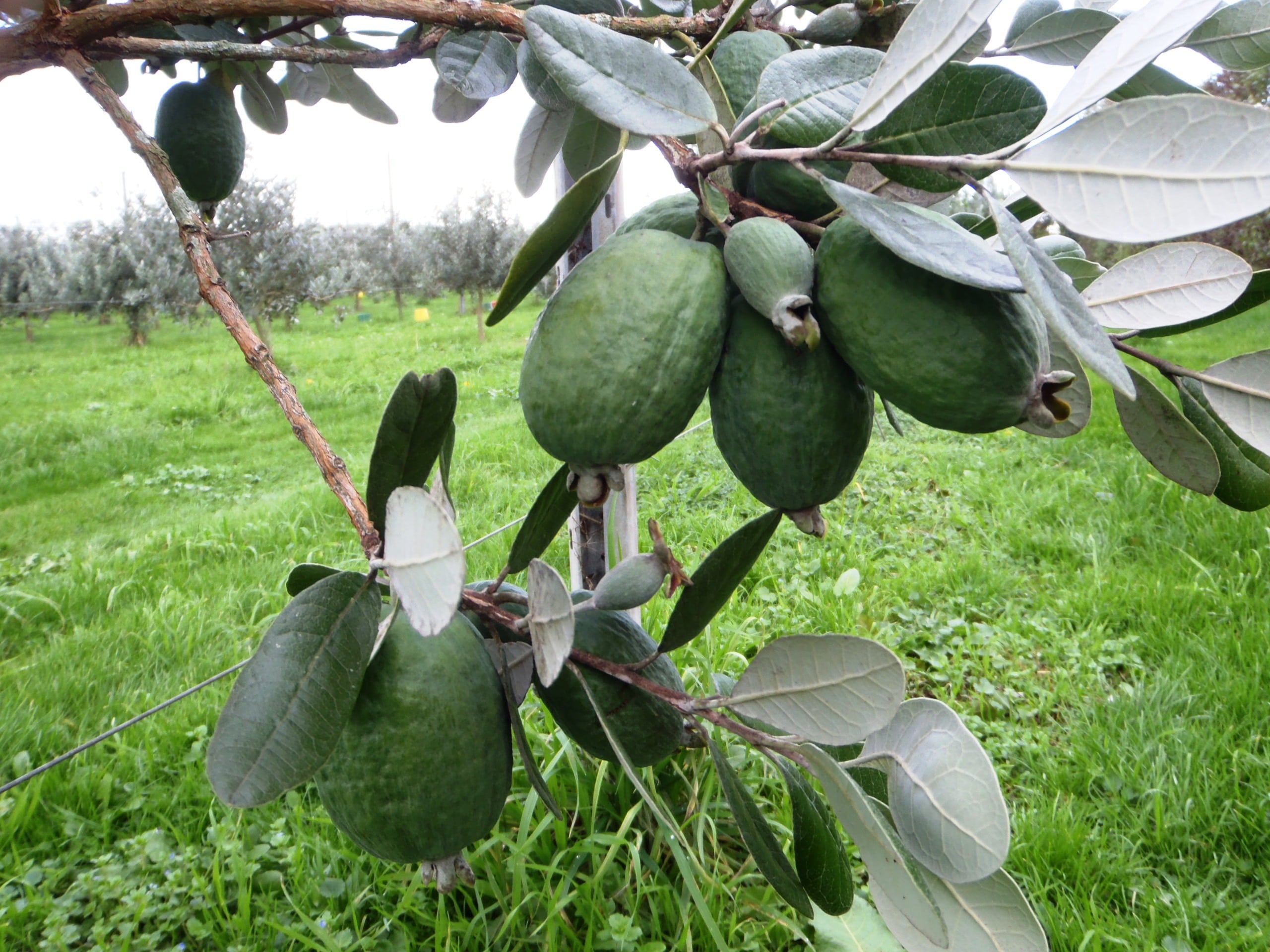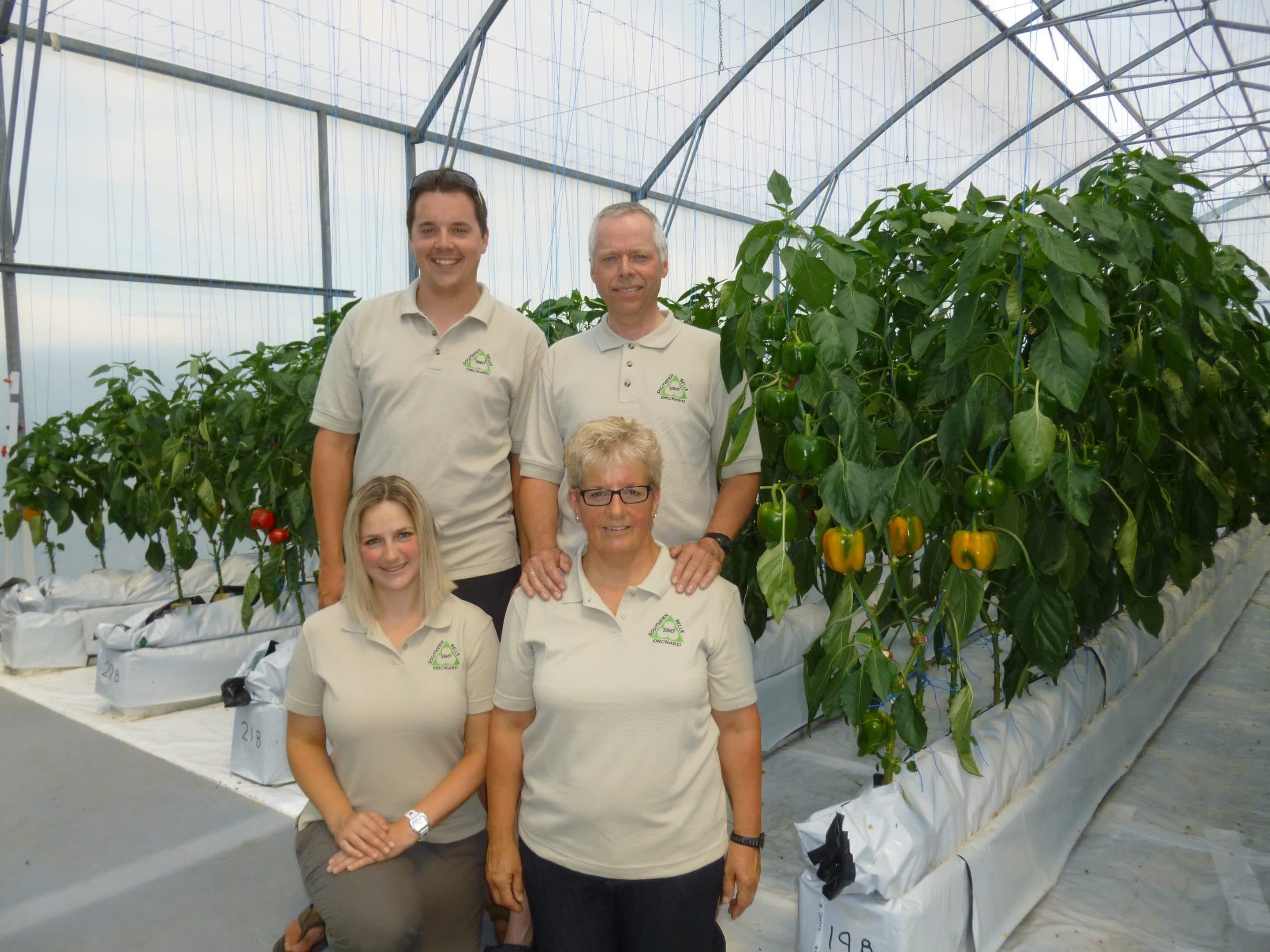 In July 2013 Frans & Tineke's son Talbert joined the family business bringing along his girlfriend Emily. The team of two became four!
Talbert & Emily came from a busy life in Auckland. Talbert has a dairy farming background and in the last ten years he has accumulated a wide experience – including running a home maintenance franchise and maintenance for Auckland's city theatres. Emily studied marketing at Waikato University and spent 10 years in the not-for-profit field.
Emily runs a Facebook page for Southern Belle Orchard and enjoys adding regular updates. "I think a lot of people care about where their food comes from and want to see their food produced in a sustainable, healthy way. I know what we do is unique, in a world dominated by huge commercial enterprises, and I want to share our approach". Most products find their way to restaurants, specialised shops and supermarkets but the de Jongs also enjoy their weekend morning trips to the Hamilton and Tauranga Farmers Market.
The de Jongs are thrilled with their new lifestyle and the success they are having with their biological farming practises.